How to make a Rain Gauge at Home
We may earn money from the products/companies mentioned in this post. As an Amazon Associate I earn from qualifying purchases. For more information, read our Terms & Disclosures.
Rainy days are the coziest, don't you think? When I saw that we were getting a heavy downpour in our usually dry area of southern California, I knew a weather unit was in store for our preschool at home. Homeschooling preschool gives me the freedom to choose our activities, and today we learned how to make a rain gauge!
How to make a Rain Gauge
A rain gauge measures rainfall. Rainfall is usually measured in millimeters, but for learning at home we created a rain gauge and measured inches of rain. This rain gauge is not meant to be exact, but instead it is a learning tool for children to predict, observe, and study rain. We had fun learing how to make a rain gauge, and it's so simple!


Supplies to make a Rain Gauge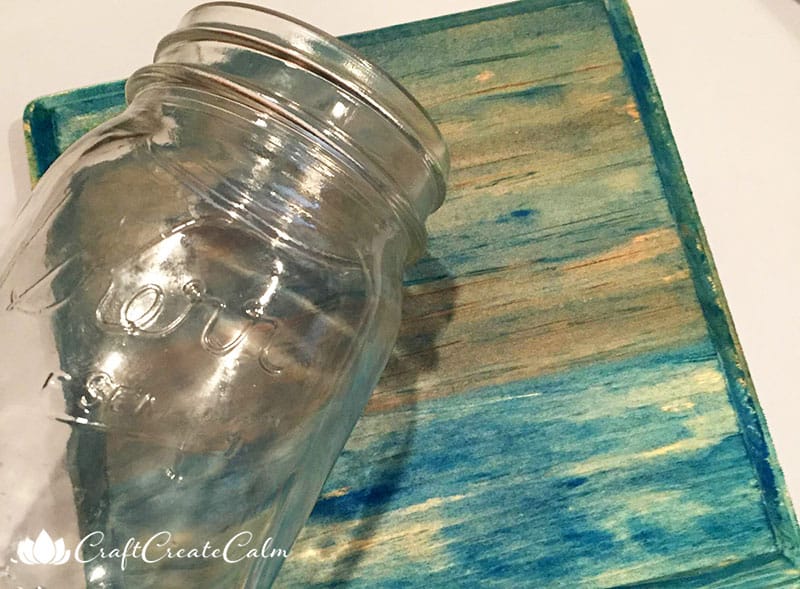 How to make a Rain Gauge
Start by painting the unfinished wood base with blue watercolor paint. Once the paint is dry, use a waterproof adhesive to attach the base of the mason jar to the center of the wood piece. Allow the adhesive to dry completely.
Now you have a rain gauge! It's that simple!
Set the rain gauge outside on a flat surface to collect the drops of rain as it falls. Predict how full the jar will be after several hours of rain. Observe the rain gauge filling, and take readings as the rainy day goes on. Hold the ruler up against the gauge, or dip it into the water for a reading.
For younger children, use a dry erase marker to mark the level of the water at different times of observation. The kids will see the amount of rain increasing with each new mark. Using a ruler to measure the rainfall isn't necessary.
Part of the fun of making your own rain gauge is getting to go out in the rain to see how much rain has been collected. I put the gauge on a stump in our yard, and my kids loved splashing in the puddles on their way out to do their rainfall observation!