DIY Pallet Wood Centerpiece: Make Your Table Beautiful
We may earn money from the products/companies mentioned in this post. As an Amazon Associate I earn from qualifying purchases. For more information, read our Terms & Disclosures.
It's so much fun to have a lovely home, but it's harder to do it on a budget.
However, this DIY pallet centerpiece will work all year round and can be made for free to cheap.
We had some pallets that were picked up for free and leftover paint, so that is what we used for our project. We actually were able to make two centerpieces from one pallet!
You can easily make, paint, and fill your pallet centerpiece in two days (and that's only if you decide to paint it, because you're waiting for the paint to dry).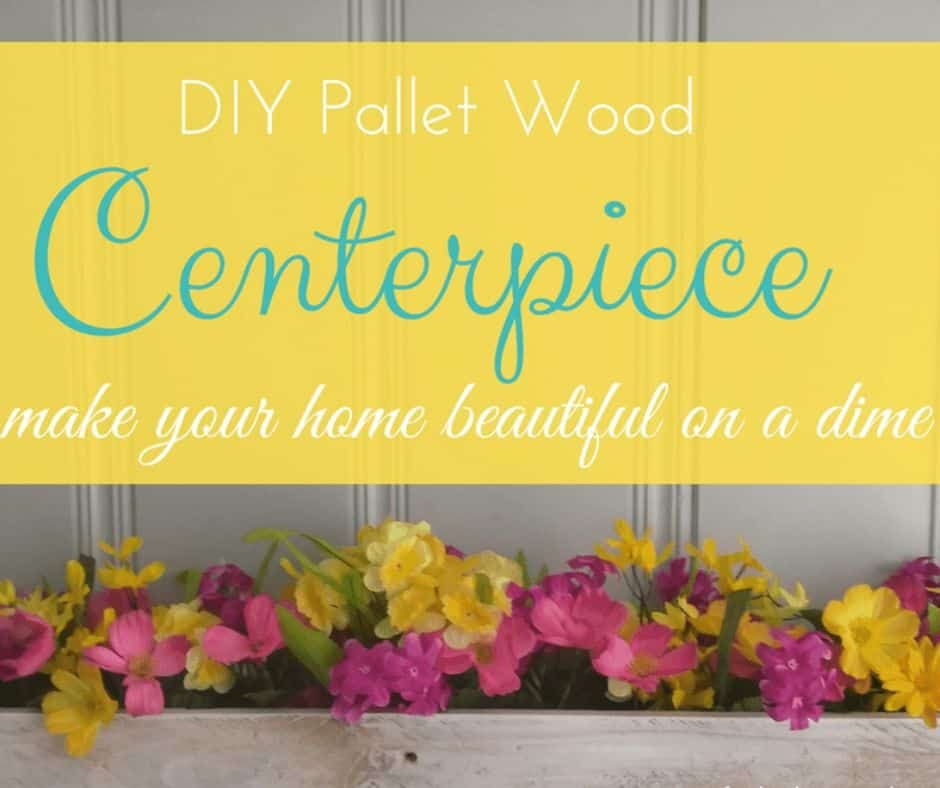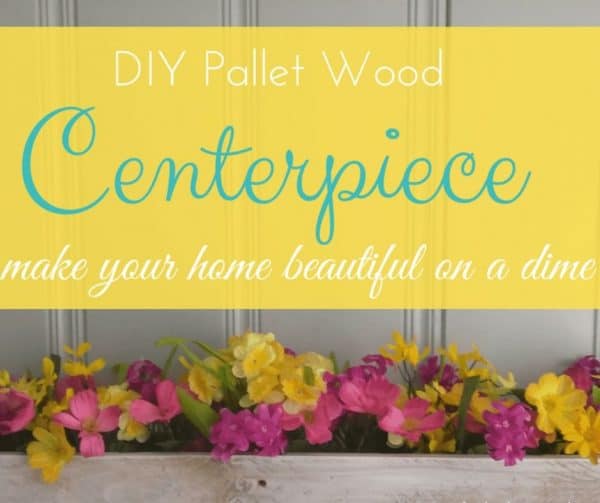 How to Make a DIY Pallet Wood Centerpiece
Decide what length you want your centerpiece to be.
The one we made is simply the length of the pallet, which was perfect for our table, as well as our buffet, so it would fit in a couple of places. And the second one we made is in the family room  on our sofa table!
Next, decide what height you'd like to make yours. We wanted ours short enough to easily look over when it was on the table.
Then, cut your wood. Lastly, nail it together.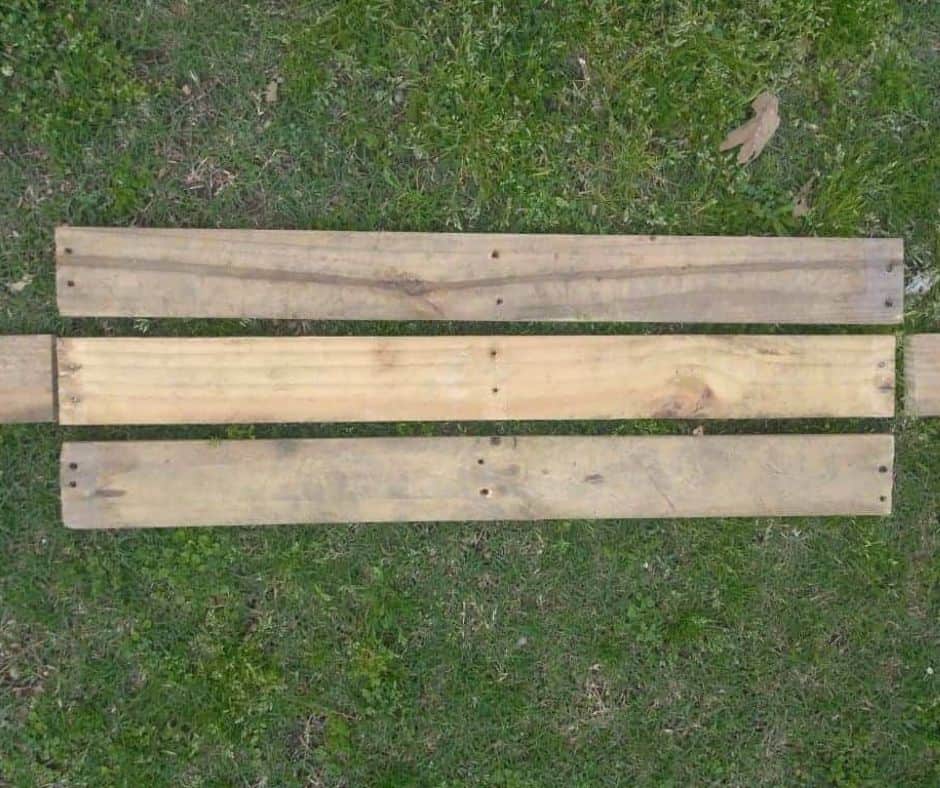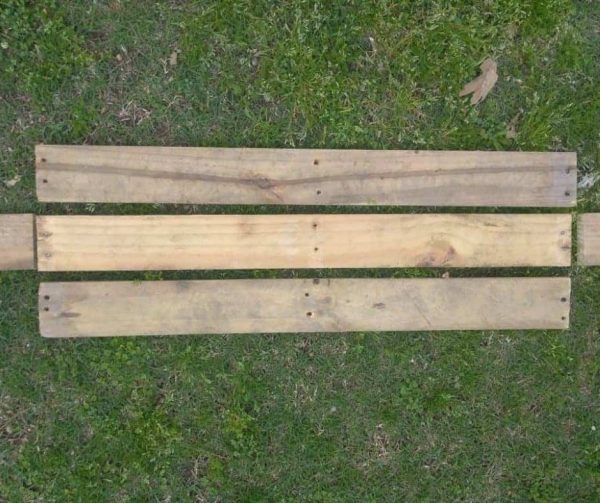 Tip: If you don't have a nail compressor, pre-drill your holes a bit so you don't split the wood. You could also use wood glue and clamps if you preferred, but we like things super kid proof around here.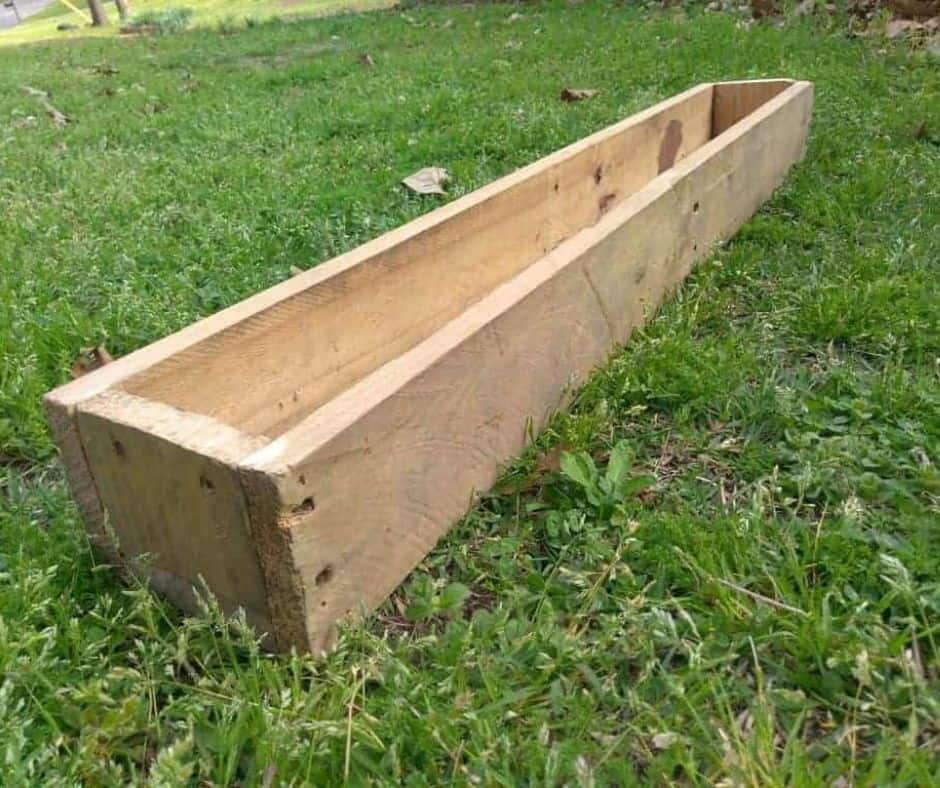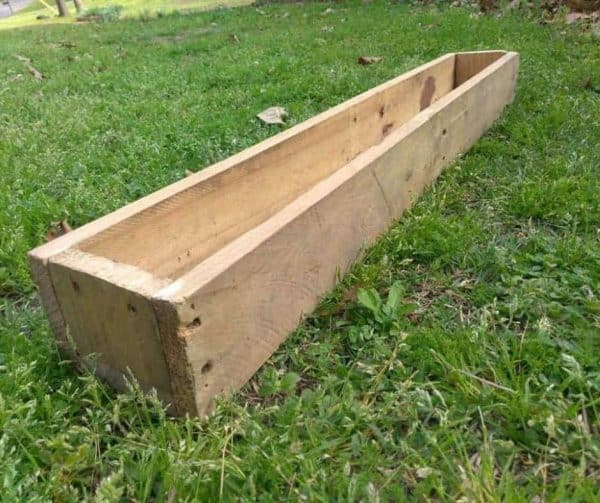 If your wood is delightfully weathered, you may choose to leave it au natural.
I painted mine with a dry brush in white and let the gorgeous texture show through. Another option is staining it. Be sure to let the paint dry well for a day before filling it.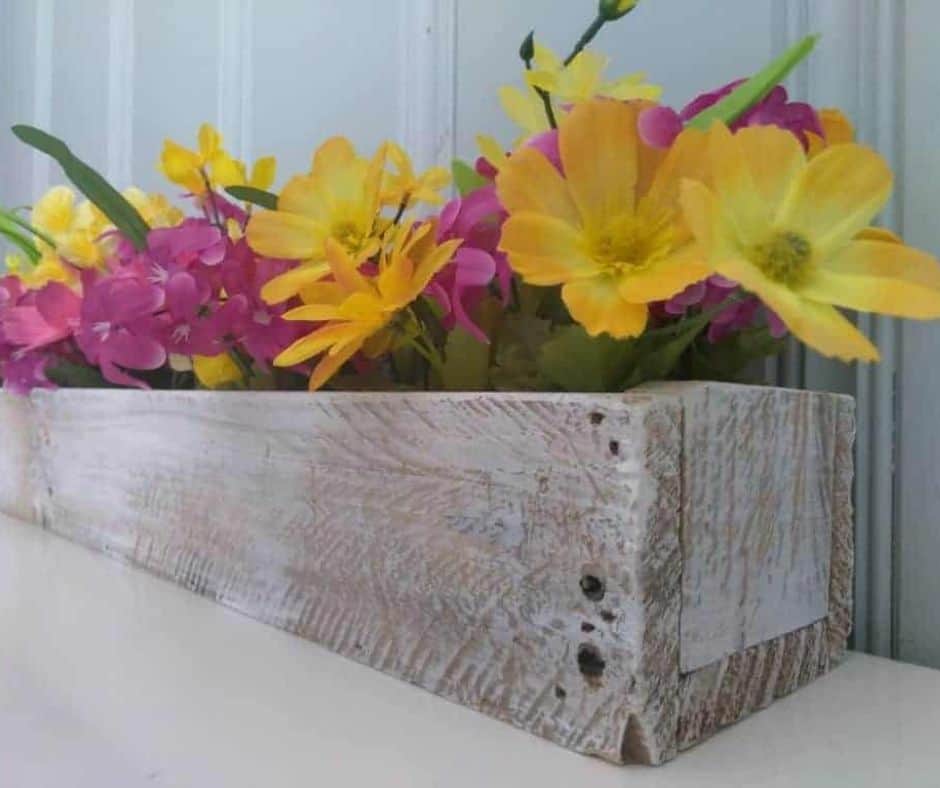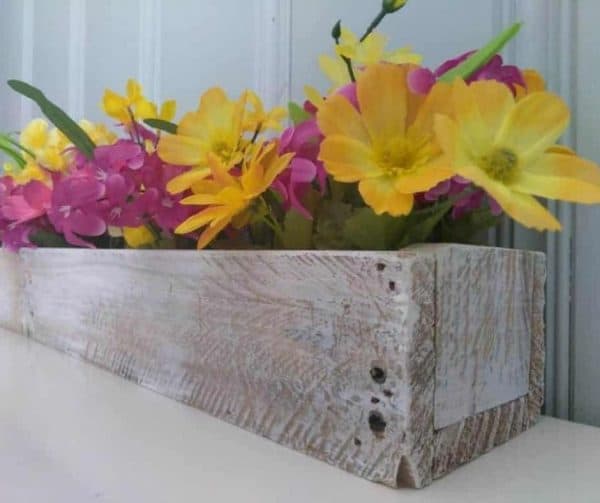 How to Fill Your DIY Pallet Wood Centerpiece
Since Easter is just around the corner, this centerpiece is filled with fake spring flowers purchased at the dollar store down the street.
I put floral foam (also from the dollar store) in the bottom, cut my stems, and positioned my flowers, That's it!
Later this summer, I'm planning to put mason jars in it and fill them with fresh flowers from our garden and a few other surprises I'll share with you down the road. Come fall, you'll see bittersweet berries and pinecones.
I have about a dozen ideas for Christmas I'll need to narrow down. This simple pallet centerpiece is going be fabulous all year long!