How to make an Easy Patriotic Wreath
We may earn money from the products/companies mentioned in this post. As an Amazon Associate I earn from qualifying purchases. For more information, read our Terms & Disclosures.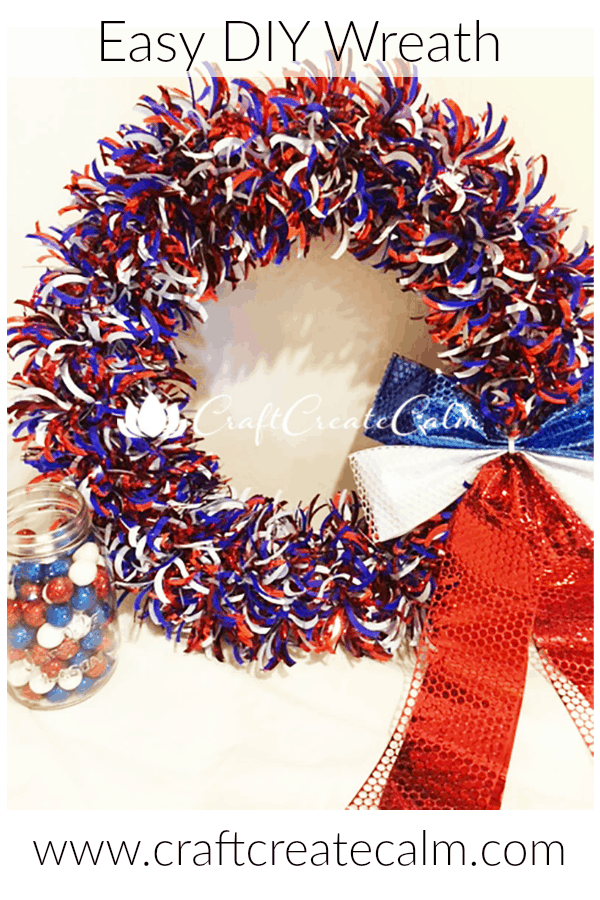 How to make an Easy Patriotic Wreath for your Home
Make this red, white and blue wreath in less than ten minutes! Great for a July 4th celebration!
Why not add a little shine to your summer barbecue with this red, white and blue wreath? This is an easy patriotic themed craft that's result is so beautiful, guests will think you spent hours on this project!. So before you put the drinks on ice and fire up the grill, make some inviting decorations!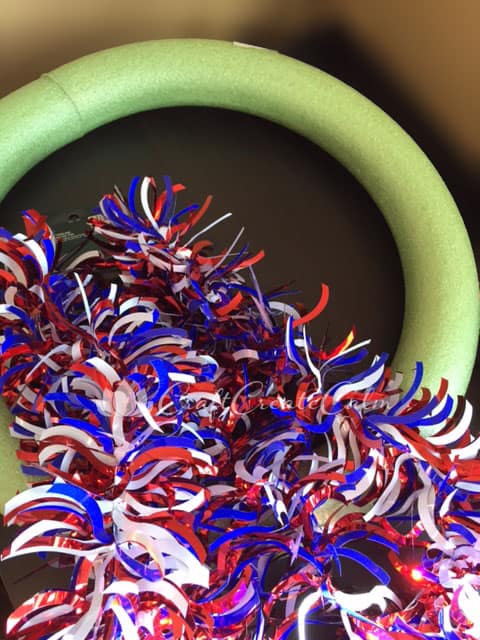 Supplies you'll need:
Red white and blue garland of your choice
(I used 2 packages of 9′ foil garland)
How to Make a Patriotic Wreath Decoration
I am still surprised at how easy this wreath is to make. Even the newest of crafters will be able to pull this wreath off with ease. Just be sure you don't burn your fingers with the hot glue!
Start by clearing off a large workspace and taking all of your supplies out of the packages.
Glue the end of the garland to the wreath as seen in the image below.
Wrap the garland around the wreath until the wreath is completely covered. You may need to adjust the garland after it is wrapped to cover any areas where the styrofoam of the wreath shows through.
Secure the end of the garland to the wreath with glue. There is no need to use glue on the entire wreath, just securing the ends will work well to keep the garland in place.
Attach the embellishments with hot glue.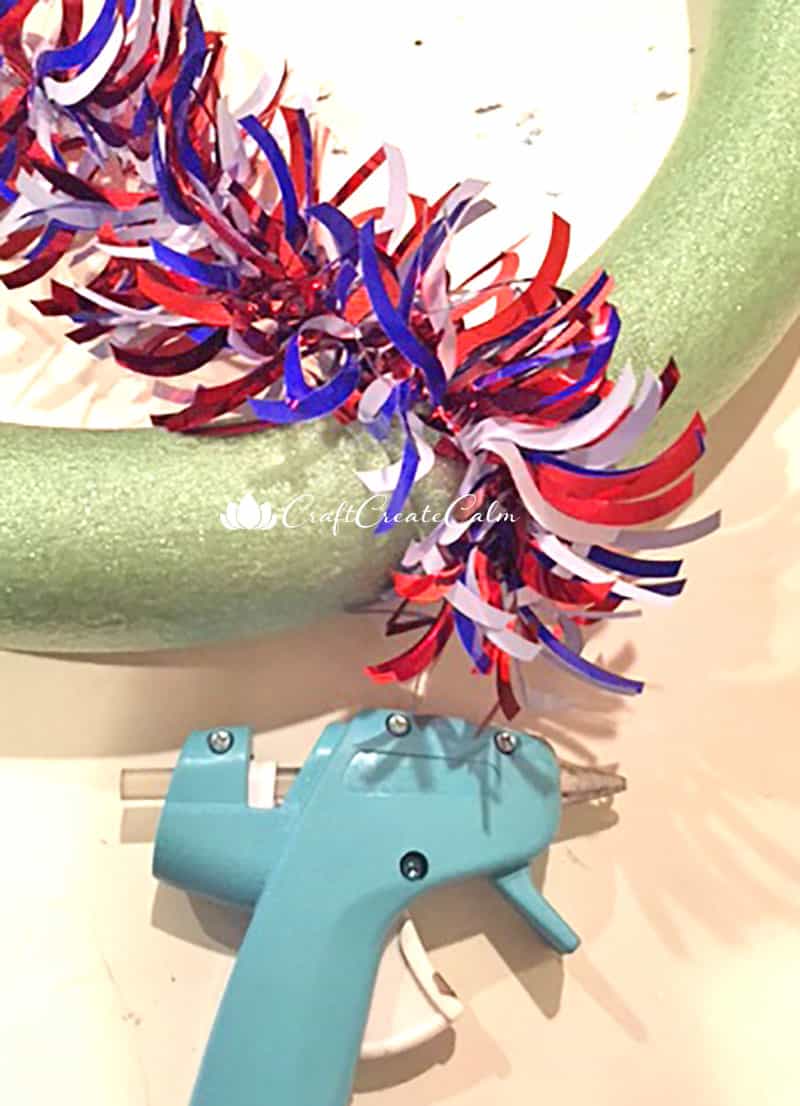 That's it! This simple patriotic wreath took me less than ten minutes to make, and it looks gorgeous! I placed my finished red, white and blue wreath on our Fourth of July themed mantel at home, but it would look nice hanging on a door, or in the backyard as a summer barbecue decoration.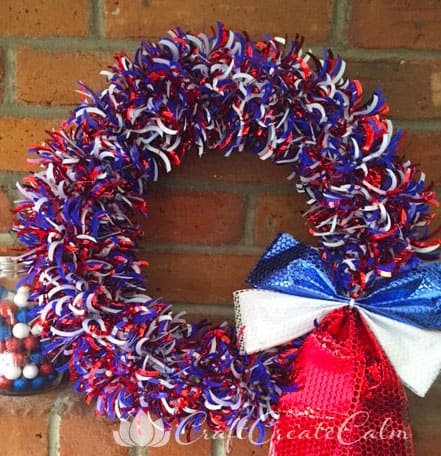 Looking for other great wreath ideas? Check out more of CraftCreateCalm's wreath crafts below!
Halloween Craft Spider Web Wreath