Make Ahead Keto Freezer Meals
We may earn money from the products/companies mentioned in this post. As an Amazon Associate I earn from qualifying purchases. For more information, read our Terms & Disclosures.
Want to go keto, but not sure you'll have the time? These easy make ahead keto freezer meals are your secret weapon!
It's hard to go keto…especially when you're a busy mom (who may or may not have picky eaters at home — or is that just me?). I can't tell you the years I spent trying to eat in a way that would help my body, help me lose weight, and feel better…only to end up completely sabotaged by errands that ran overtime and kids that thought dinner should always be pizza.
Enter make ahead keto freezer meals for the win!
Why Food Prep Keto Freezer Meals Ahead Of Time?
That's why food prep, make ahead meals, and freezer dinners are some of my favorite things.
Make ahead keto freezer meals are great for your busy family, to give to a new mom and her family as they enjoy a new baby, to give dinner to someone who is sick, or to have on hand to share with surprise company. Freezer meals are seriously awesome to keep on hand.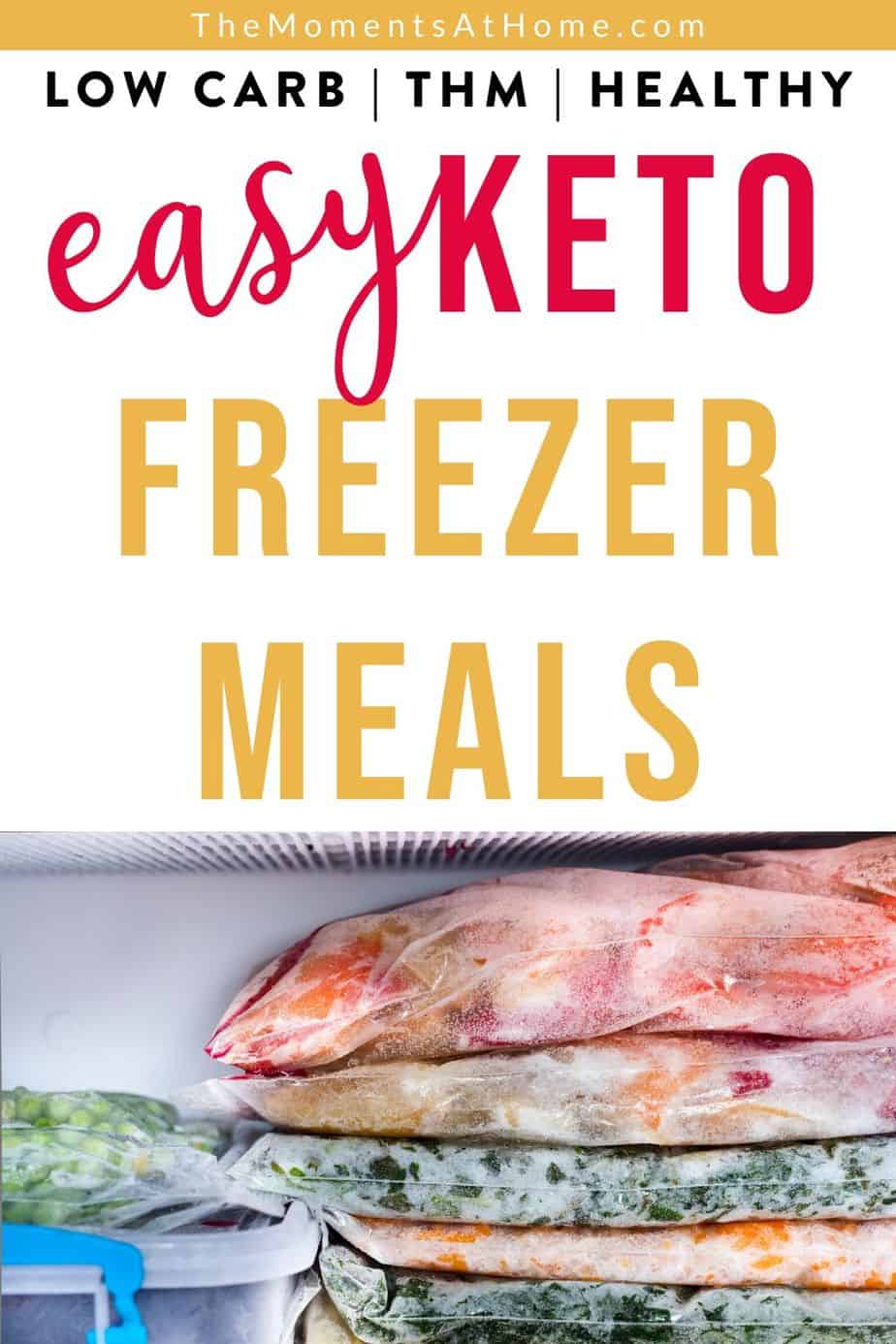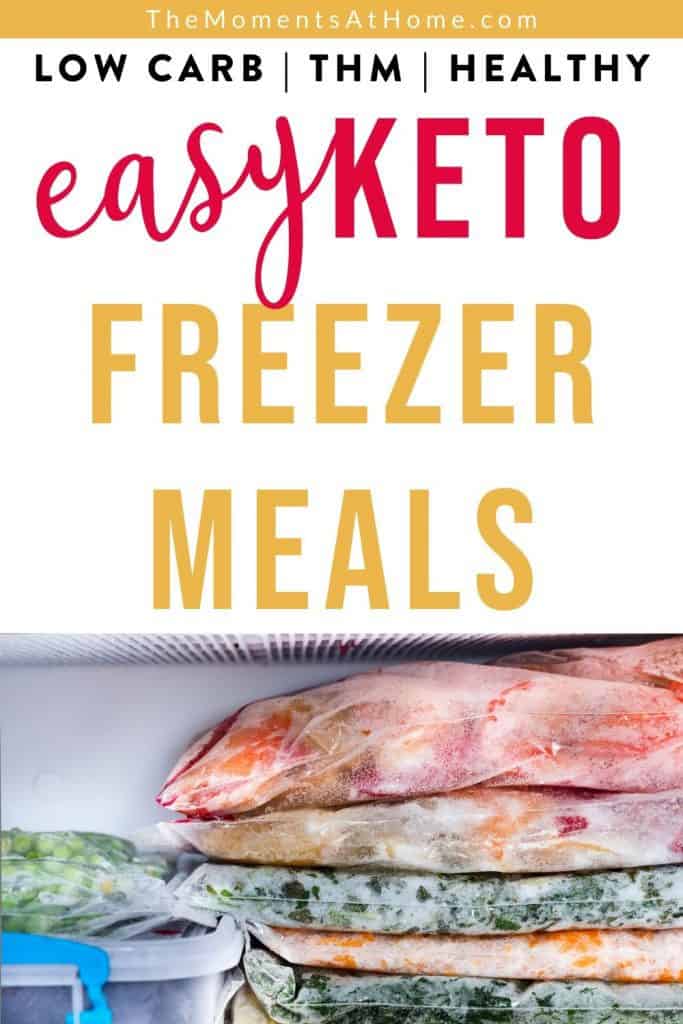 How To Build Your Stash Of Keto Freezer Meals
You don't need to go spend a thousand dollars at Costco and then spend the next 3 days in your kitchen prepping scads of freezer meals. You can, but you don't have to.
A really simple way to build your freezer collection of make ahead keto meals is to make two every time you cook – one for dinner tonight, and one to put in the freezer. You can easily compile a dozen a month this way, if you want to.
Another way to do it is to find some friends who want to have freezer keto meals on hand and each of you make 4-6 of the same meal and swap so you all end up with a variety.
Don't let the idea of meal prep or making freezer meals overwhelm you!
Easy Make Ahead Keto Freezer Meals For Families
These easy to make ahead keto freezer meals are going to make reaching your health goals easy peasy. No more struggling with last minute meal ideas; just grab from the freezer and cook! Plus, these are meals the entire family will enjoy.